Ergonomic office chair ANGEL Kalisto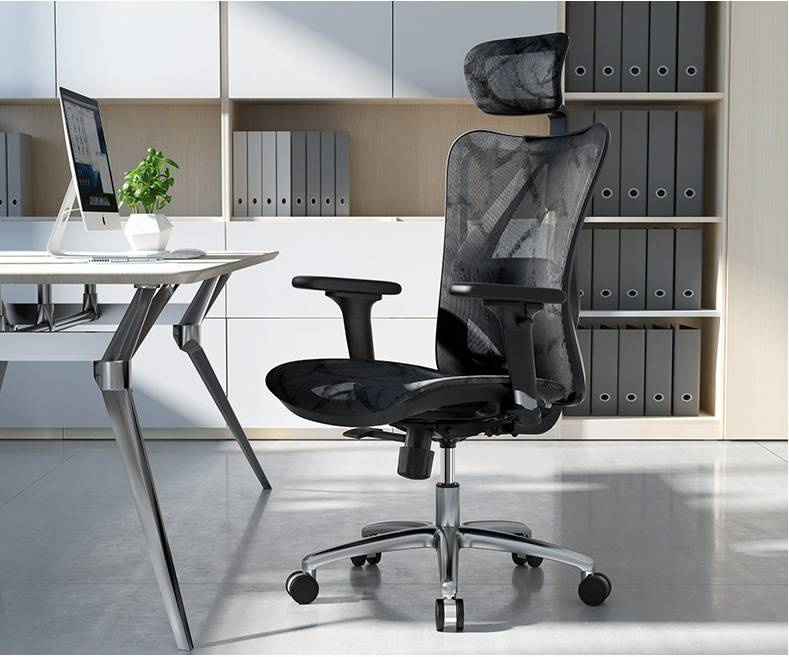 ERGONOMIC OFFICE CHAIR FOR THE CABINET
The ergonomic kalistO office chair has been designed for people who spend long hours in a sitting position. It does not matter if your workplace is an office or an cabinet. The elegant design of the ergonomic armchair will perfectly match the business interior of your company. By dint of a number of adjustments, KalistO is a chair that provides support for both the back, elbows and head. The entire structure of the chair is placed on quiet and non-scratching wheels. The main advantage of the chair is also the use of a special lumbar pillow, which additionally supports the user's spine, while providing full support for the back. The use of breathable material provides additional air circulation, increasing the comfort of use. The entire workmanship makes the armchair comfortable and stable.
COMFORT FOR SPINE
The headrest have up-down adjustment and position angle adjustment by 45 degrees, which allows for adequate support of the spine in the cervical section.
The use of the TILT mechanism allows you to adjust the angle of the backrest, which allows you to adjust the angle of the backrest to your preferences and comfort.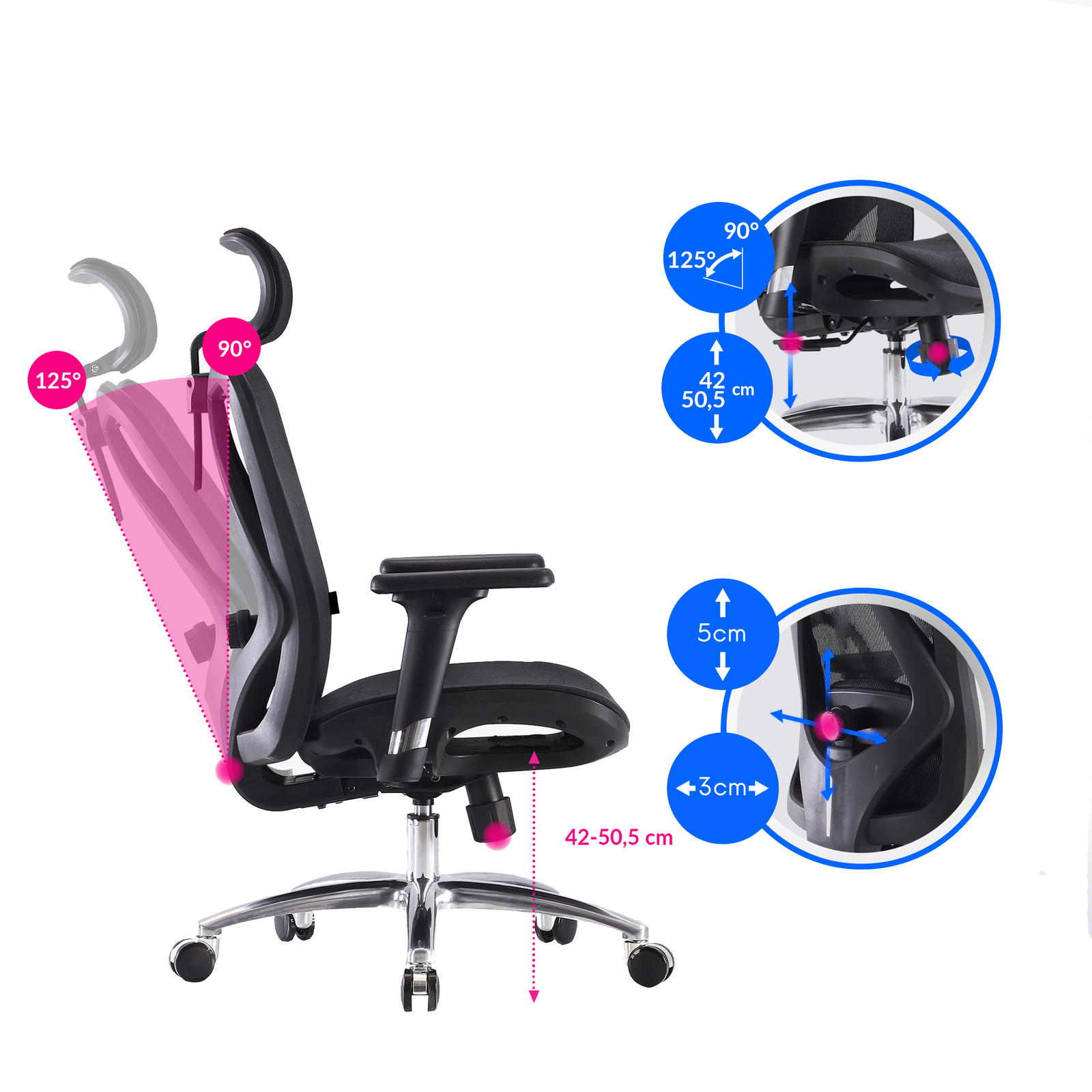 ADJUSTMENT OF HEIGHT AND DEFLECTION
Seat adjustment allows to adapt chair directly to height of user and his desk. Adjustment in this place is especially important, because it provides full stabilization of feet and pelvis, preventing pain and tingling in the limbs.
Adjusting the cantilever will allow you to adjust the support of the lumbar spine and adjust the chair to the individual curvature of the user's spine. This solution helps to eliminate back pain, even after long hours of using the chair.
COMFORTABLE SOLUTIONS
The armchair is equipped with 3D armrests, which makes it possible to adjust the position both on the height level, as well as on the front - back and side plane.
Additionally - the seat and the backrest of the armchair are made of durable, breathable mesh ensuring air circulation.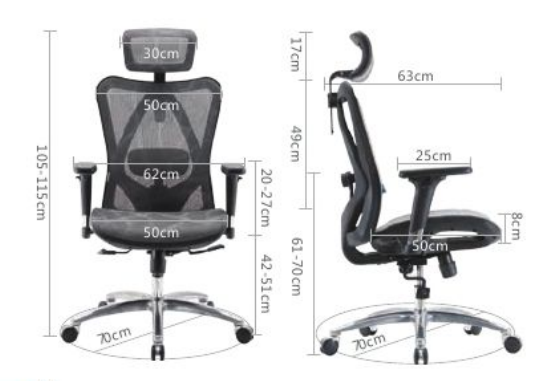 SPECIFICATION
Producent: Angel
Model: kalistO
Colour: black
Material: mesh
Back: ventiled mesh
Wheels: non-scratch polyurethane
Mechanism: TILT
Package weight: 23 kg
Maximum user weight: 150 kg
Adjustable headrest
Seat height adjustment
Adjustable armrests
Backrest height adjustment
Adjustable lumbar support
Seat depth adjustment
Seat material
Wheels
Weight
Maximum user weight
YES (UP - DOWN 10 CM, ANGLE 45

°

)
YES (42 cm - 51 cm)
YES (UP - DOWN 7 cm, FRONT - BACK cm, sideways)
NO
YES (TOP - BOTTOM 5 cm, FRONT - BACK 3 cm)
NO
GRID
POLYURETHANE
23 kg
150 kg
Długość towaru w centymetrach
Wysokość towaru w centymetrach
Szerokość towaru w centymetrach
Waga gabarytowa w gramach
Okres gwarancji dla przedsiębiorców
Maksymalna wysokość siedziska
Minimalna wysokość siedziska